Crane Design & Engineering Consultants

We are an ISO 9001-2008 certified company. We are specialists in providing services for Industrial Cranes & Steel Plant Handling Equipments.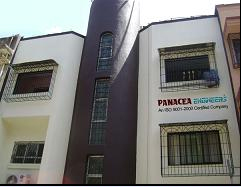 Our team includes Engineers with over 30 years of professional experience in :

• Design of Heavy Engineering Equipments with specialization in Industrial Cranes and Steel Plant Handling Equipments.
• Crane Manufacturing
• Inspection Services

We are supported by a team of highly skilled technicians. Panacea Engineer™ is promoted by Hemant Kshire who has over 33 years of professional experience in Design, Marketing, Projects and Operations. He had previously held senior positions like Head of Design and Head of Operations. Hemant Kshire has had a long association with India's premier engineering company Mukand Ltd, Mumbai and Eastern Morris Cranes, Dammam, Saudi Arabia.
Mr. F B Kulkarni is Head of Design and has over 44 years of experience in Crane Design. He has hands on experience of designing more than 2000 cranes.